Grant Ranch Real Estate Has A Healthy 2015!
Tuesday, January 12, 2016
Grant Ranch Real Estate enjoyed another year of strong sales and price appreciation.
Overall, Grant Ranch had 52 homes sold in 2015. This is slightly more than the average of the past five years.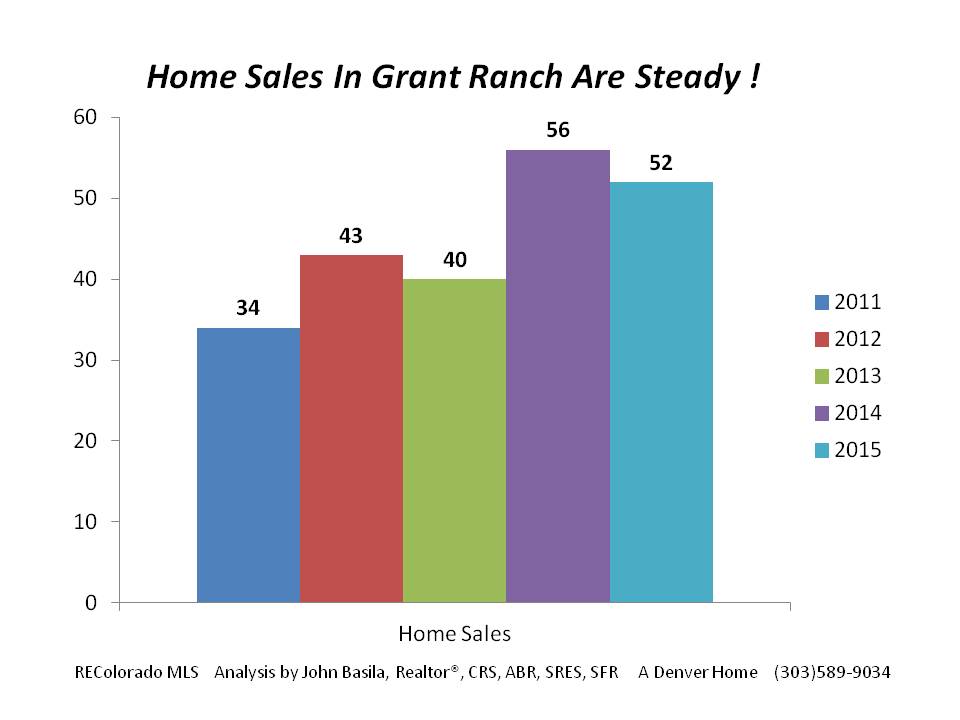 Although 2015 was very much a "Seller's Market" for Grant Ranch Real Estate, there has been a significant increase in inventory in the past few months, with 12 homes now "Active" in the MLS. This means that there are three months worth of inventory available. Most surrounding neighborhoods only have about a month's worth of inventory.
With demand high in 2015, it took fewer days to sell a property than in prior years. The Median Days On Market for Grant Ranch Real Estate in 2015 was down to 12 Days.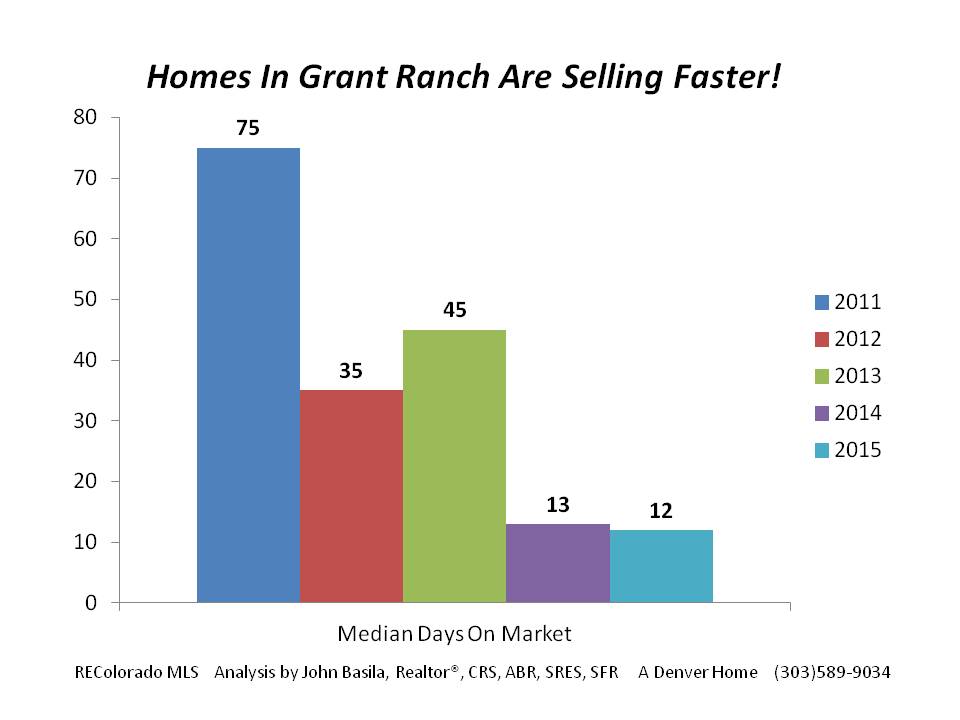 With the Holidays and slowing demand, the fewest days on market for the 12 "Active" properties is 29 Days. This might provide an opportunity for Buyers that have an interest in Grant Ranch Real Estate.
Last year, Grant Ranch properties also had a healthy increase in Median Sales Value. With a 10% increase in sales prices, Grant Ranch was close to the Littleton increase of 12.3%.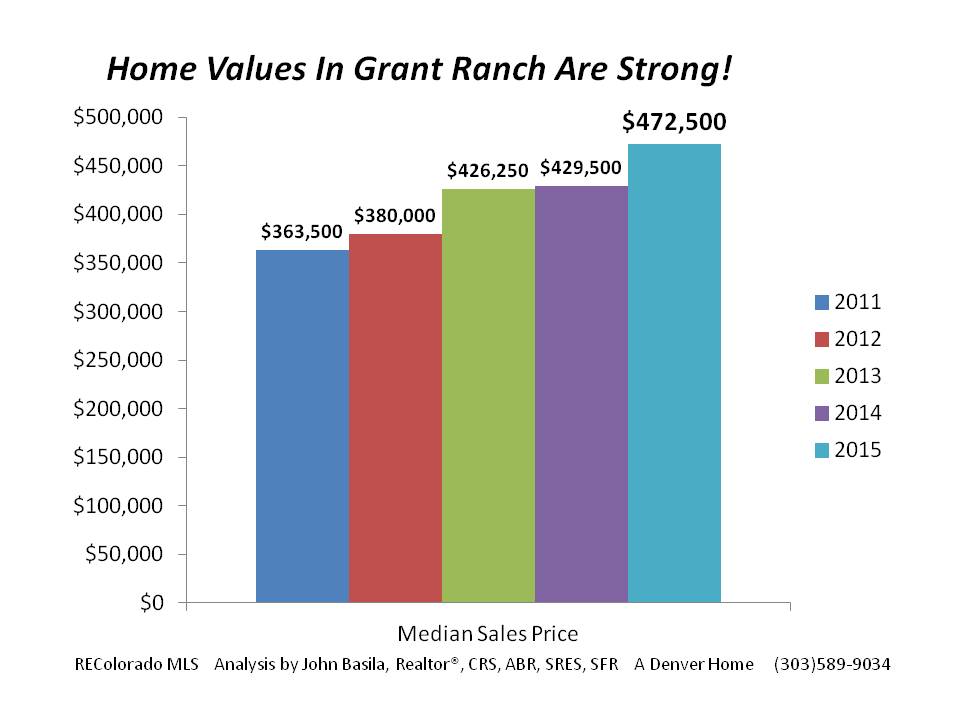 If you're thinking of selling your Grant Ranch property, it's important to consider the changing market and choose a professional to help you maximize your opportunities. Please visit denverhomereport1.com for a complimentary price analysis for your house. You can also call us at (303)589-9034 or email us at columbinerealtor@gmail.com.