Governor's Ranch Real Estate Sees Improvement in 2015!
Tuesday, January 12, 2016
Governor's Ranch Real Estate had an excellent year in 2015!! Governor's Ranch had more sales and a healthy increase in prices after the so-so performance of 2014.
Overall, there were 46 homes sold in Governor's Ranch in 2015, which was well above the average of the past few years.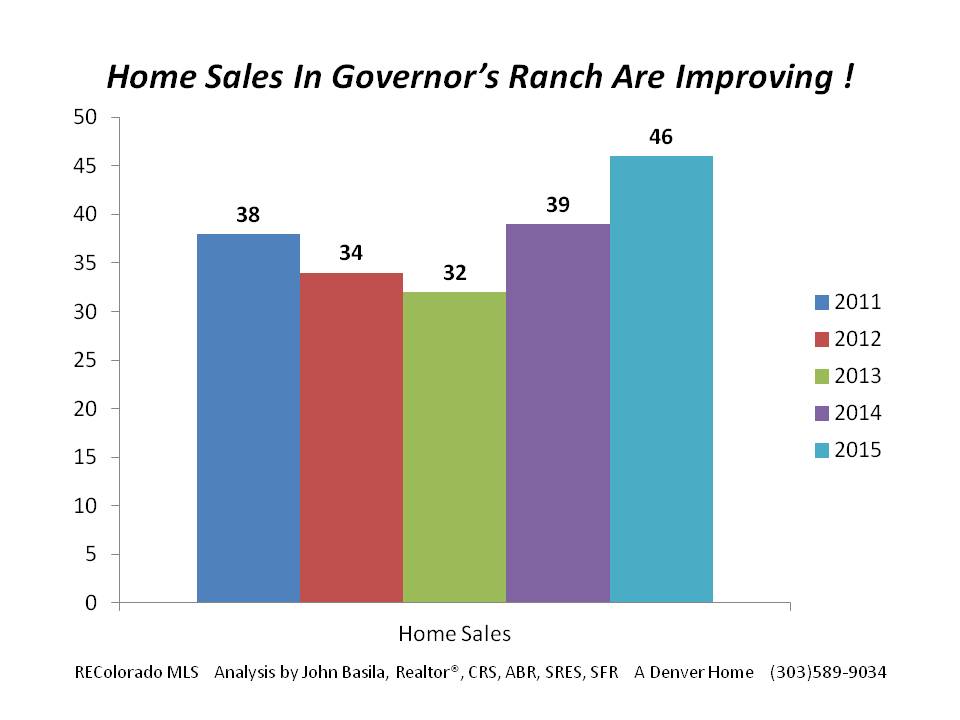 Like the rest of Littleton, the Governor's Ranch neighborhood faced high demand for properties in 2015. This helped prices to increase and the amount of time spent on the market to remain low. In 2015, the Median Days on Market remained flat at 12 Days.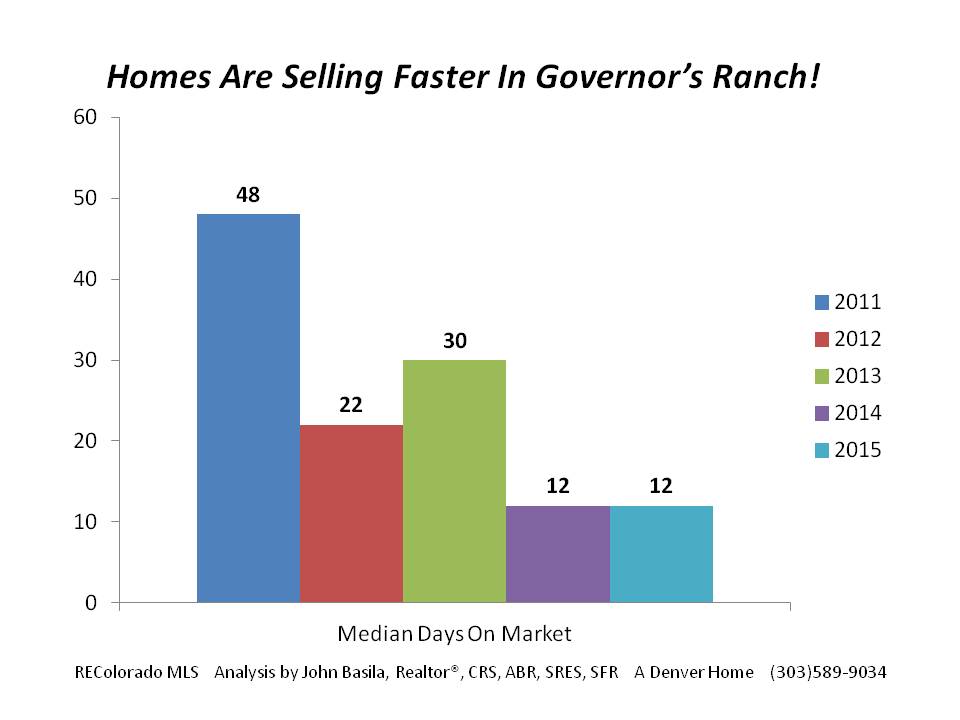 Governor's Ranch Real Estate enjoyed a healthy 11.6% Increase in Median Sales Value, which was pretty close to the Littleton average of 12.3%.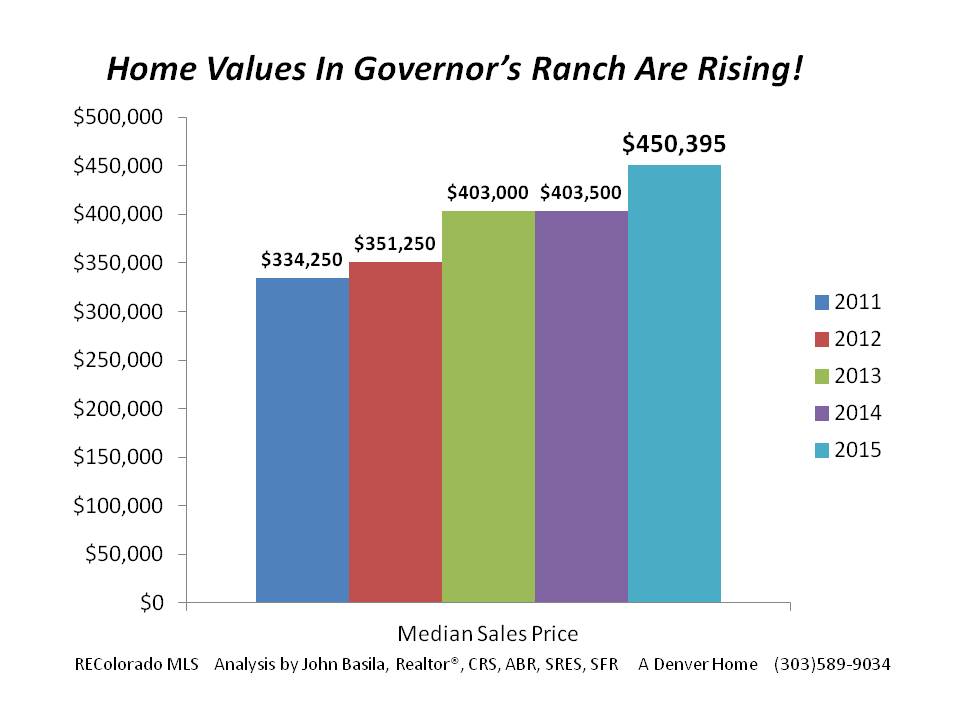 Demand continues to be strong for properties in Governor's Ranch. There are currently 3 properties that are "Active". With 4 homes being sold every month, it's still very much a "Seller's Market" in Governor's Ranch.
If you're considering selling your property, please feel free to visit denverhomereport1.com for a complimentary pricing analysis for your house. You can also call us at (303)589-9034 or email us at columbinerealtor@gmail.com.