Monday, February 13, 2012
Imagine making a trip to the local grocery store and finding four out of ten aisles blocked off & empty. What are the odds that you'll find what you're looking for?
The Denver Real Estate Market is in a very similar situation. The number of available homes for sale is down 39% from last January. The Denver Real Estate Market Needs Sellers!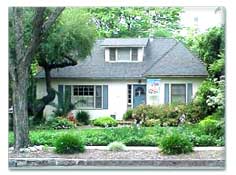 There are a significant number of Buyers that are ready, willing and able to purchase a home in Denver, but the limited inventory of homes has created a competitive and Seller-Friendly market. When a decent home comes on the market at a fair price, it's being sold in a matter of days!
If you or someone you know has been "on the fence" and waiting for the market to improve, now is the time to act! The Denver Real Estate Market Needs Sellers! With limited inventory, you're more likely to get top dollar for your home. Waiting until Spring to list your home will bring a lot more competition for Buyers.
The Denver Real Estate Market Needs Sellers! For a complimentary Market Analysis of your home's value, contact John Basila (303)589-9034. You can also visit www.denverhomereport1.com to get your free report.
Choosing to put your home on the market now will help you take advantage of favorable market conditions in the Denver Real Estate Market.